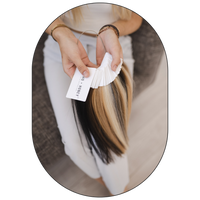 LET US INTRODUCE OURSELVES
At BOHO + HONEY, we're more than just a brand; we're a sisterhood. Founded by a woman who dared to dream bigger, we carry a heartfelt mission: to empower stylists across the globe to sculpt businesses that resonate with their passions and echo their deepest aspirations. We envision a world where every stylist feels proud of their craft and can manifest the life they've always yearned for. Our commitment to this vision is unwavering. We proudly offer premium, ethically-sourced hand-tied and genius weft hair extensions, alongside top-tier tools and education. With BOHO + HONEY, you're not just enhancing beauty—you're crafting a legacy, empowered and emboldened by a community that believes in the brilliance of every strand, and the boundless potential within every heart. Join us, and let's co-create the dream together.
MEET OUR CEO, BESSIE
With over a decade of experience as a hairstylist, Bessie is more than just a master of her craft; she's a beacon of resilience and empowerment. Having navigated challenging terrains in her past, Bessie transformed adversities into stepping stones, laying the foundation for a movement that empowers women in business. Her distinguished 8-year tenure as a BABE hair specialist not only honed her skills but amplified her dedication to quality and ethics. A firm believer in the power of sourcing ethically and providing only the highest caliber products, Bessie's commitment is unwavering. But for her, BOHO + HONEY isn't just about premium hair extensions—it's a platform to serve, uplift, and inspire. Every strand, every tool, and every class embodies her vision: to help stylists blossom into the unstoppable boss babes they were destined to be. Through her leadership, Bessie ensures that BOHO + HONEY remains a lighthouse for every woman ready to embrace her power and redefine her destiny.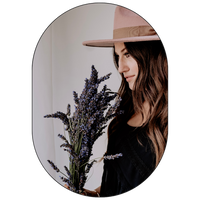 "I've never had extensions feel this good after 10 months! I'm never using another brand again"

Krista
"Wow! The hair is better quality than I've ever felt. Really happy with BOHO+HONEY. My clients love them and can't say enough good things at their move-up appointments."

Ally